The VIP Room by Deloitte
The VIP Room by Deloitte es un encuentro exclusivo organizado por Deloitte sobre transformación digital, innovación, disrupción sectorial, nuevos modelos de distribución turística, operaciones, inversión y estrategia para cadenas hoteleras y alojamientos independientes. Con ponencias y mesas redondas con contenido de máxima actualidad, en las que contaremos con la participación de directivos de empresas como NH, Expedia, Iberostar, Amadeus o Barceló, entre muchas otras.
En The VIP Room realizaremos un análisis transversal de la industria: la evolución de los modelos de negocio, las estrategias de inversión y expansión y las tendencias de futuro en la industria hotelera.
España es uno de los mercados hoteleros más importantes de Europa, un destino consolidado con un mix muy positivo entre la oferta urbana y la vacacional, con un amplio recorrido en ambas categorías, y que atraviesa un buen ciclo lleno de retos: el segmento del lujo sigue atrayendo a grandes marcas internacionales, la hotelería económica está transformándose con la entrada de nuevos actores atraídos por la rentabilidad de estos productos y nuevos modelos de negocio difuminan la frontera entre el concepto de alojamiento hotelero y el de alojamiento turístico extra hotelero. La generación de experiencias, la tecnología y la sostenibilidad ambiental, tanto en la construcción como en las operaciones, se están convirtiendo en requisitos fundamentales tanto para los inversores como para los consumidores. Llegan tiempos de vértigo en los que la adaptabilidad será fundamental para el éxito de los nuevos negocios y la supervivencia de los más tradicionales.
Powered by: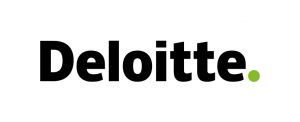 Notice
: Undefined variable: dayFilter in
/var/www/html/web/app/plugins/nebext-events/Services/SessionListService.php
on line
180