Supply Chain Summit
Powered by: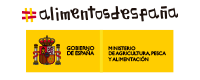 The period of supply and demand shifts that the pandemic brought about meant a constant transformation of consumption and supply flows. Manufacturers had to stop production without knowing when they would be able to restart production, and we all hoped that, when the time came, a rapid response to demand could be made by restarting the supply chain. But we are not counting on such a rapid supply recovery – with the "carpe diem" in which we still live – and, above all, we are not counting on a war or a change in the rules of the game.
Globalization in the supply chain has weaknesses that are not always in our hands to control 100%, resulting in stock-outs, delivery delays, shortages of raw materials or energy … not to mention price increases and the resulting effects on inflation.
At the 2023 Supply Chain Summit, we will analyze the storm that we are still experiencing at the purchasing level, reflecting with major industry leaders on best management practices, whether in food, energy or transportation, and on the impact of our purchasing decisions in the short and long term. We will discuss the wealth of our country and the importance of taking care of this wealth to ensure its future. Highlighting the relevance of changing the concept of "consumer" to "citizen" in our vocabulary, since without a long-term vision, we will not be able to build a better future for all.
In short, a Supply Chain Summit in which we will find out whether we are buying or selling.