Horeca Talent
Customer acquisition and loyalty strategies for survival
The pandemic has created a new paradigm in many economic sectors: new players are appearing, new work dynamics are emerging, customer relations, both external and internal, are being transformed… generating a real revolution in the labor market. If before the pandemic the shortage of professionals was the biggest obstacle for the hospitality demand, 2 years later we expect to live a historic moment in terms of recruitment and talent attraction, facing a new old acquaintance: the difficulty of recruitment.
In this summit we will discuss how in a market as competitive and agitated as the one we foresee, Human Resources departments must plan with priority the strategies for attracting and retaining talent, a plan that establishes strategies to implement and apply continuously, not as specific and isolated actions, but with a correct design and a good application they can become differentiating elements in front of the competition. All this with the aim of preventing the most valuable professionals from leaving and attracting the best talent.
Co-organized by: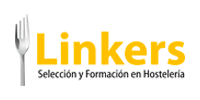 Sorry, no posts matched your criteria.