Hosts of the Hospitality 4.0 Congress
The Hospitality 4.0 Congress will analyze the new trends and challenges presented by the current context with a special focus on business management, costs and talent.
Hospitality 4.0 Congress is the largest congress on innovation and new Horeca concepts, where more than 600 international experts will present the trends that will impact the sector in 2023. In this sense, more than 30 summits will be organized on different segments (Delivery, New Food Trends, Emerging Technologies, Supply Chain, Design & Experience, Safe Horeca, Law, among others) spread over 9 auditoriums in parallel, which will analyze the new business models and consumption habits that have emerged after the pandemic, and will continue to emphasize the contribution of technology, the added value of respect for the environment, or the current economic challenges such as rising costs in raw materials or energy.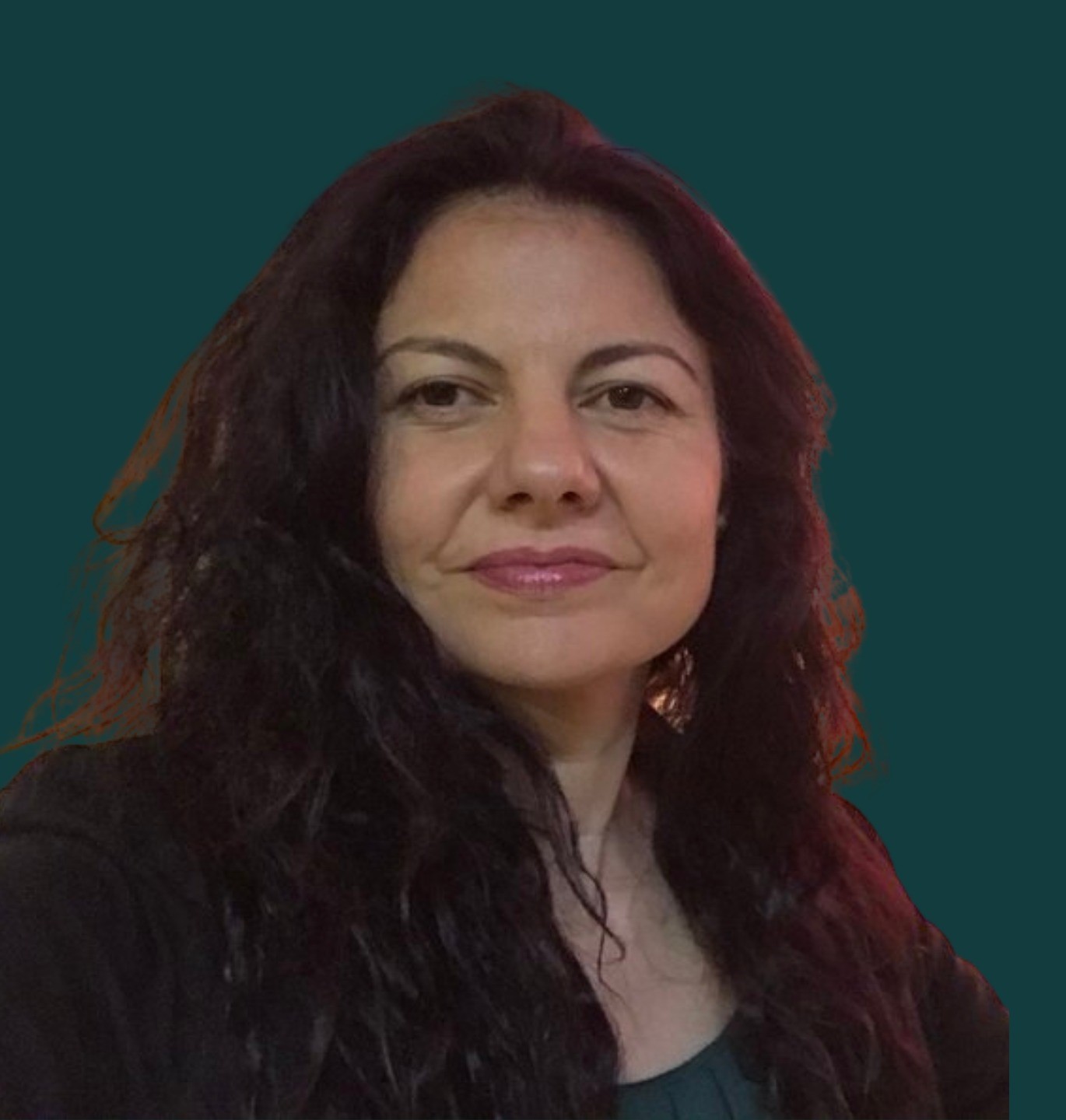 Erika Silva
Congress Director
Erika Silva is a consultant for gastronomic companies since 2010 and founder of the only online school 100% specialized in Gastronomic Marketing in the world.
She has worked as a consultant specialized in gastronomic marketing for Coca Cola, Sodexo, Bfun and Amore Group in LATAM, among others.
She is an international speaker where she has taken her marketing and innovation conferences to more than 21 countries.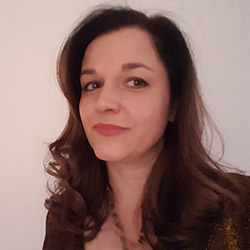 Mayte Ballesteros
Hosting Supply Chain Summit
Mayte Ballesteros has more than 15 years of experience in the Horeca sector with responsibilities in the areas of Purchasing, R&D and Quality, 6 of them in charge of Purchasing Management at The Eat Out Group. She currently combines her professional work as a consultant specializing in the design and implementation of purchasing strategies for the Horeca channel with her role as Project Director at HIP | Horeca Professional Expo.  The responsibilities developed in the areas described above define her multidisciplinary profile and allow her to provide a global and transversal vision of the business. This vision is key both for the definition of purchasing strategies and for their application, in this case, in an event such as HIP, which combines the conditions of fair and congress and in which his role is to maximize the fulfillment of the visitor's expectations regarding their interests.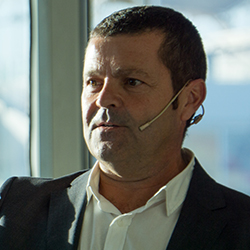 Óscar Carrión
Hosting Business & Concepts
Gastrouni, the project of Óscar Carrión, was born more than 10 years ago within the training framework of the postgraduate courses at the University of Alicante. With a teaching team of more than 50 active professionals in the sector and university faculty, one of its main winning cards is the practical nature of classroom, online and incompany training offered for the HORECA sector, applicable and compatible 100% with the restaurant business.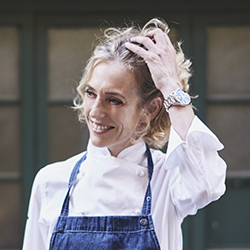 Eva Hausmann
Hosting Cook Room
Eva Hausmann, CEO of Hausmann Gastronomic, is a chef, food stylist, expert in product and content development, recipe development and advice on gastronomic trends for the food industry, Horeca and retail. Promoter of the SSF (Healthy – Sustainable – Happy) philosophy, she is a member of Horeca Speakers and Barra de Ideas.
Trained in cooking and pastry at the prestigious Hofmann School of Hotel and Catering in Barcelona.
Eva also develops an important training work for different companies and individuals, as well as she has worked as gastronomic director of various spaces, designing and coordinating catering for events. She is a regular speaker at events of all kinds related to the sector.
As a gastronomic content manager for prestigious companies, Eva Hausmann has deployed her full potential as a gastro stylist, understanding and transmitting perfectly the importance of image for Horeca in today's interconnected world of Social Networks.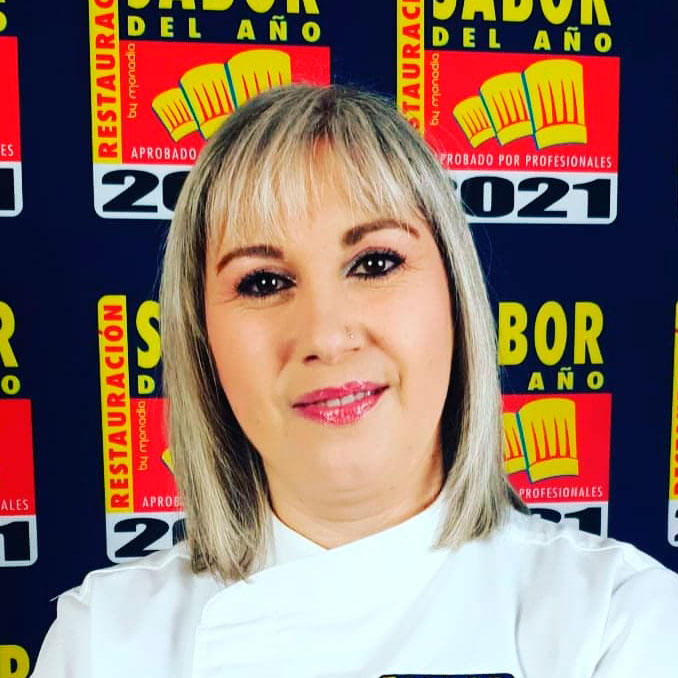 Angels Puntas
Hosting Cook Room
CEO – La Patente Barcelona
Trained at Hoffman, she has worked for Fund. Alicia, restaurants, cooking schools and companies in the food industry. Since 2016, she is Director and CEO of "La Patente" a cooking school and gastronomic event, where she teaches courses, manages gastronomic events, advises and trains professionals in the sector.
Àngels participates in radio, filming, showcookings, talks and debates and edited a book with prologue C.Ruscalleda.
Since 2018 she has been directing "Sabor del Año Restauración" Horeca channel.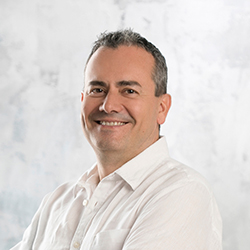 Manel Morillo, co-founder of Con Gusto Consulting and host at Hospitality 4.0 Congress of the Delivery & Food On Demand sessions at the most important HORECA event of the year. For Manel, HIP "is the largest event on innovation and trends in the sector in Europe and now a global reference.
"Con Gusto Consulting is the HORECA consulting project of Manel Morillo and Sònia Soldevila. Very oriented to the professionalization and expansion of restaurant groups, it creates new concepts and brands, helps investors, leads digitalization processes and drives hotels and restaurants to improve their management. With an extensive background in casual and street food "We boost the hotel and restaurant business of our clients. What we like most is to see the improvement of the skills and results of the managers and owners we coach," explains Morillo. Con Gusto Consulting prepares financial plans, negotiations, marketing plans to boost restaurants and has extensive expertise in team management and budget management. In recent years Con Gusto Consulting has been involved in various delivery projects, virtual brands and is one of the leading experts in the development of the dark kitchen business in our country".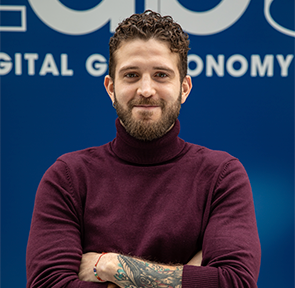 José Francisco Peláez
Hosting Digital Gastronomy Startup Forum
Specialist in entrepreneurship and design of new products, services and business models for the gastronomic sector. Experienced in the application of User-Centered Design/Design Thinking methodologies in innovation processes, and certified by IDEO U in this field. He has coordinated the process of conceptualization, design and implementation of LABe Digital Gastronomy Lab, the laboratory of Basque Culinary Center for experimentation, development and testing in real context of new technological solutions that drive the digital transformation of gastronomy. He currently leads the Innovation area in LABe Digital Gastronomy Lab. Jose has a degree in Gastronomy from the Basque Culinary Center, with a focus on Innovation, Business and Entrepreneurship.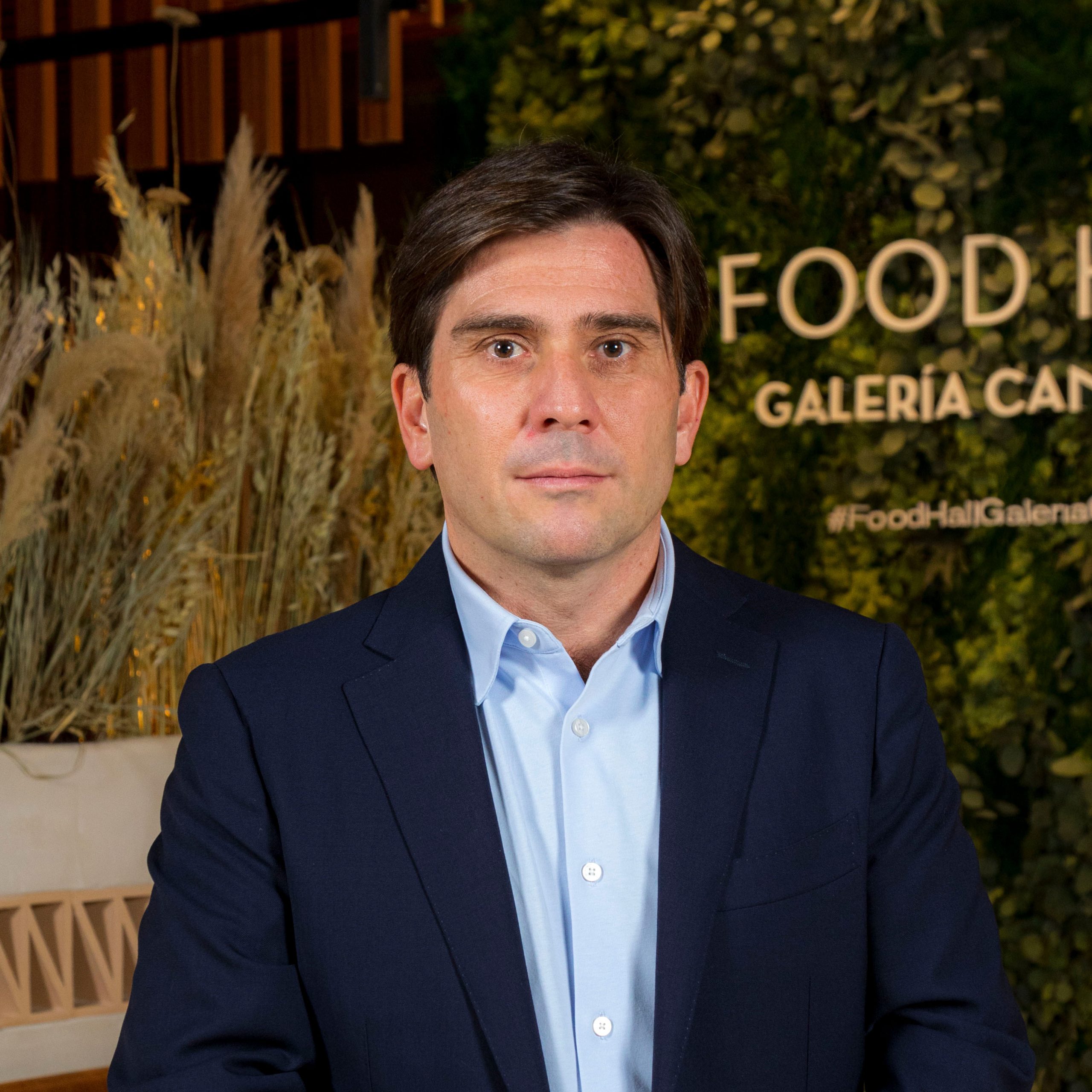 Hosting New Concepts Summit
Almost 20 years of experience in expansion and strategic development of retail and hospitality companies, advising on the different concepts of their best development and growth model to establish the best strategy for your business. In addition to carrying out the development of the same with continuous monitoring and adaptation to market circumstances at all times. This includes, demographic and property analysis, isochronomas of influence, analysis, feasibility studies, evaluation and market reports, as well as search reports, developments and operating accounts to make the best decisions at all times.
Driving relationships and actions with different departments of the organization to coordinate and stimulate all its sales activities with respect to commercial points in order to reach maximum results, EBIT and goals, within corporate and local policies. Ensuring consistency in the consumer experience, whether in the department stores or across all the businesses I have worked. Reporting directly to the company presidents, defining the commercial strategies to be followed, driving all retail and hospitality channels, defining and executing established policies and procedures, as well as marketing plans and retail and hospitality developments.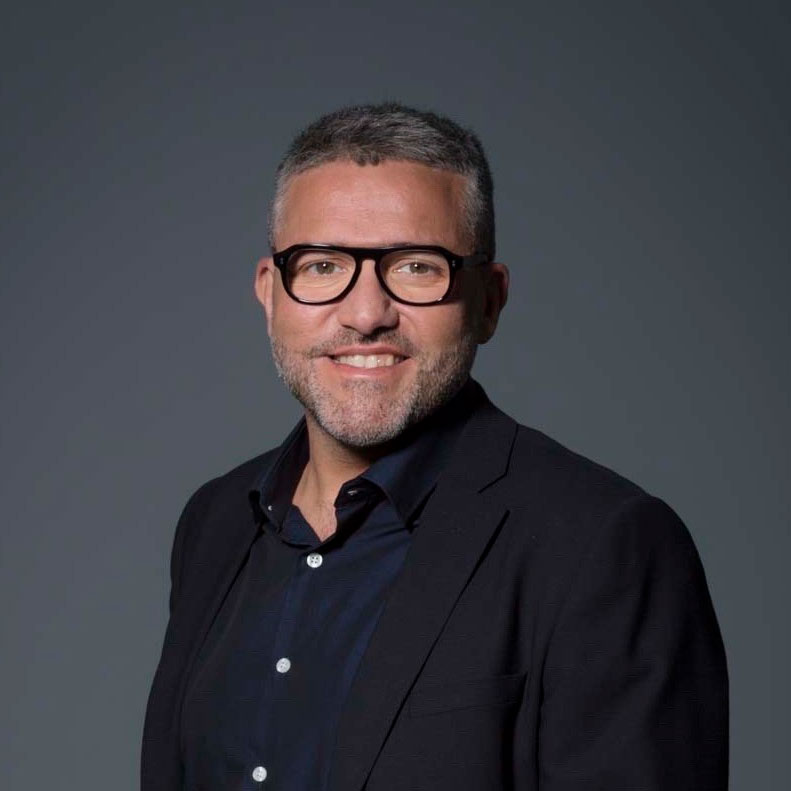 Toni Mascaró
Hosting Hotel Trends Summit
Toni Mascaró, entrepreneur, lecturer and trainer. Passionate about innovation, creativity and technology. With extensive knowledge in business, digitization and strategy, and deep experience in mentoring, entrepreneurship and project management.
CEO of eMascaró, based in Barcelona, specialized in the creation of exclusive digital projects with more than 15 years of experience developing, designing and launching unique projects for different sectors of health, interior design, real estate and foundations.
And eMascaró Leisure, specialized in the development of projects for tourism and leisure companies, working with leading brands in the hospitality sector, highlighting projects for tourist destinations, hotels, resorts, spas, golf courses, cinemas and museums, restaurants and experiences, among others.
Bruno Hallé
Hosting Hotel Trends Summit
Bruno Hallé will also host the Hotel Trends Summit, a day in which we will discuss the current situation, and all the factors that make it ideal for the reinvention of destinations, multi-brand transformations, specialization, strategic alliances and growth plans with socialization and personalization of experiences as the next big change.
The new strategy for marketing, pricing and revenue with technological tools, and for social media platforms for guests will also be part of this knowledge exchange program. And finally, the challenges for the future such as vulnerability to economic conditions flows, or external events such as cyber-attacks and food safety; the demand for authenticity, personalization and functionality in travel experiences; products outside the traditional offerings such as re-imagined spaces or personalized meals; and the impact of technologies that consumers are willing to adopt and will generate real value. Artificial Intelligence, Predictive Analytics, the use of Blockchain, cybersecurity or 'chatbots' are the most disruptive technology incorporations that drive a leap to the "smart enterprise" in the technological race among hotel chains to digitize processes, services and customer relationship, and will also be part of the contents of this day.
Albert Grau
Hosting Hotel Trends Summit
Initial training in hospitality and tourism in the field of hotel management. MBA in international hotel and tourism management at Cornell – Essec, Paris. He developed his career in management positions at Barceló Hotels and Hyatt International and in several consulting firms. Co-founding partner of Magma Hospitality Consulting and since March 2019 Partner Co-head Hospitality Spain at Cushman&Wakefield.
Francisco Javier Martín Romo
Hosting Foodservice Robotics Pionners
Francisco Javier Martín Romo, hospitality industry professional with more than fifteen years of experience in the sector. He has a degree in Law from the University of Salamanca, an MBA from ENyD, and postgraduate courses in innovation at Cornell University and automation at the LSE. He also has a broad international profile having worked in places as diverse as Italy, United Kingdom, United Arab Emirates, Oman and Vietnam.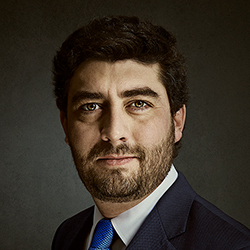 Hosting Congreso Europeo de Derecho y Gastronomía
Alfredo is a partner at Cremades & Clavo-Sotelo, where he works as a lawyer and Coordinator of the Public Law Department. His practice is focused on Administrative Law (public procurement, infrastructure, transport, water) and New Technologies Law (telecommunications, eCommerce, audiovisual, data protection). Since 2000 he regularly advises national and foreign companies in the areas described above. He is Secretary General of the European Association of Law and Gastronomy, based in Madrid. He is also a professor and lecturer in several postgraduate programs on audiovisual law, e-commerce and telecommunications.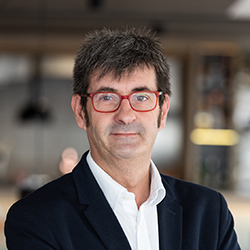 Antonio Llorens
Hosting Dirección y Gestión de Sala
Food and Beverage professional with over 35 years in the sector where he has held positions from waiter, maitre d' or F&B Manager in both hotels and prestigious restaurants in different areas of Spain. He is a teaching collaborator of the University of Alicante in tourism and gastronomy. He is a trainer in hospitality in the Tourism Development Centers of the Valencian Community. He collaborates in different media with more than 1800 opinion, technical or informative articles. In his solidarity facet, he actively participates with Alicante Gastronómica Solidaria in the coordination for the elaboration of menus, having distributed to date about 250,000 menus to the most disadvantaged groups in the province of Alicante. He is also a volunteer at World Central Kitchen with chef José Andrés. He has participated in all editions of HIP as a speaker and moderator.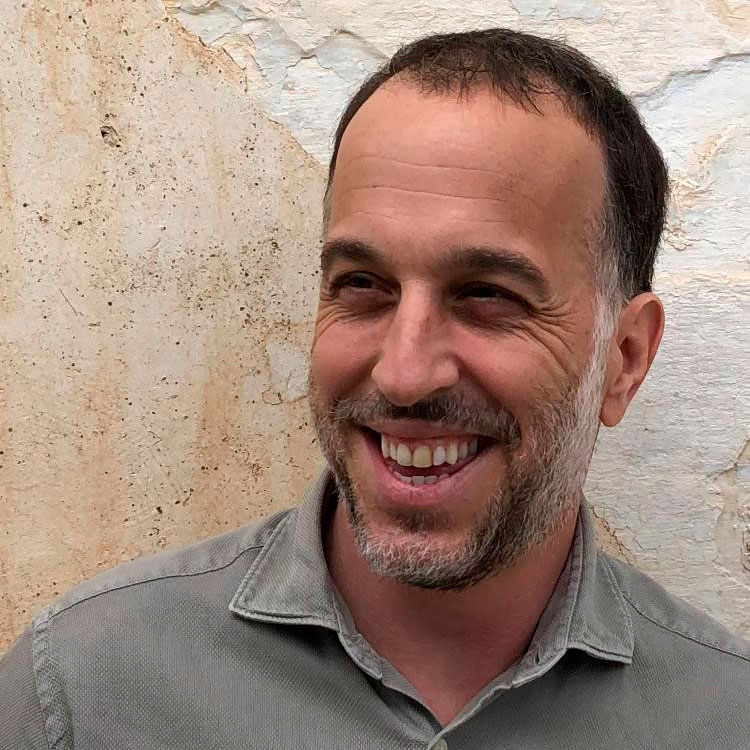 Luis Riera
Hosting People, Product, Planet
Degree in Chemistry and Food Science and Technology. Founder and director of SAIA food safety consultancy in Barcelona with more than 15 years of experience.
Dissemination of food safety through different media and Saia's blog. Development of textbooks for training courses and official food safety guides for the Catalan food safety agency.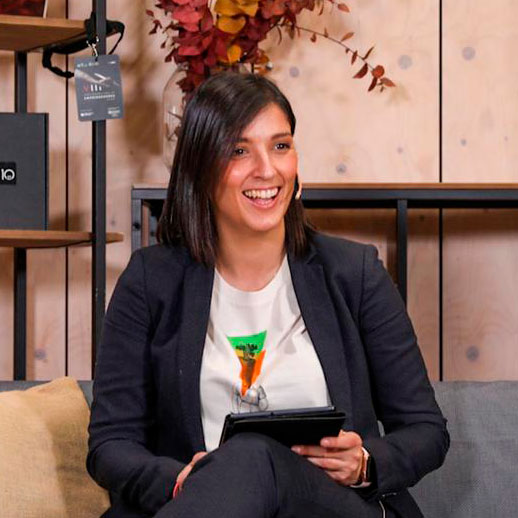 Anaïs Iglesias
Hosting Culinary Action!
I consider myself an atypical academic. I am a researcher from the cradle but I get bored if I don't take action on projects. I am always looking for frontier projects that allow me to develop this dual profile. I am fascinated by people, which is why I have always been linked to the education of future generations. I believe in the positive impact of an education in values and the value of a different, adapted and emotional education. Oh, and I have been working with startups and entrepreneurs for 15 years.
Marianela Olivares
Hosting Horeca Talent
Managing Director and founder of linkers.es (Leading Recruitment and Selection Consultant in Spain in Hospitality and Tourism).
Director of Operations at www.Hosteleo.com (Leading employment portal in Spain with more than 1,050,000 registered users and more than 25,000 client companies).
Founder and Vice President of www.TourismCoaching.com "International Association of Coaching in Tourism".
Training Director of the Spanish Bocuse d'Or Academy, presided by Martín Berasategui 12* Michelin www.bocusedorspain.com
Course Director of the Human Resources Area of the Ferrán Adriá Chair of UCJC
Founder Vice-president of the World Gastronomy Institute, associate member of the WTO
Author of the "Diccionario de Gastronomía de la Academia Iberoamericana de Gastronomía" : author of the definitions of professions and professional profiles in gastronomy and catering.
Camilo Ospina
Hosting Horeca Talent
Director of Institutional Relations of Linkers.
Professional with more than 20 years of experience in the development of products and services for sectors such as tourism, nightlife, beverage and liquor industries; I have developed actions in public affairs in defense of the interests of these sectors at regional, national and international level with perspectives of social responsibility and economic profitability.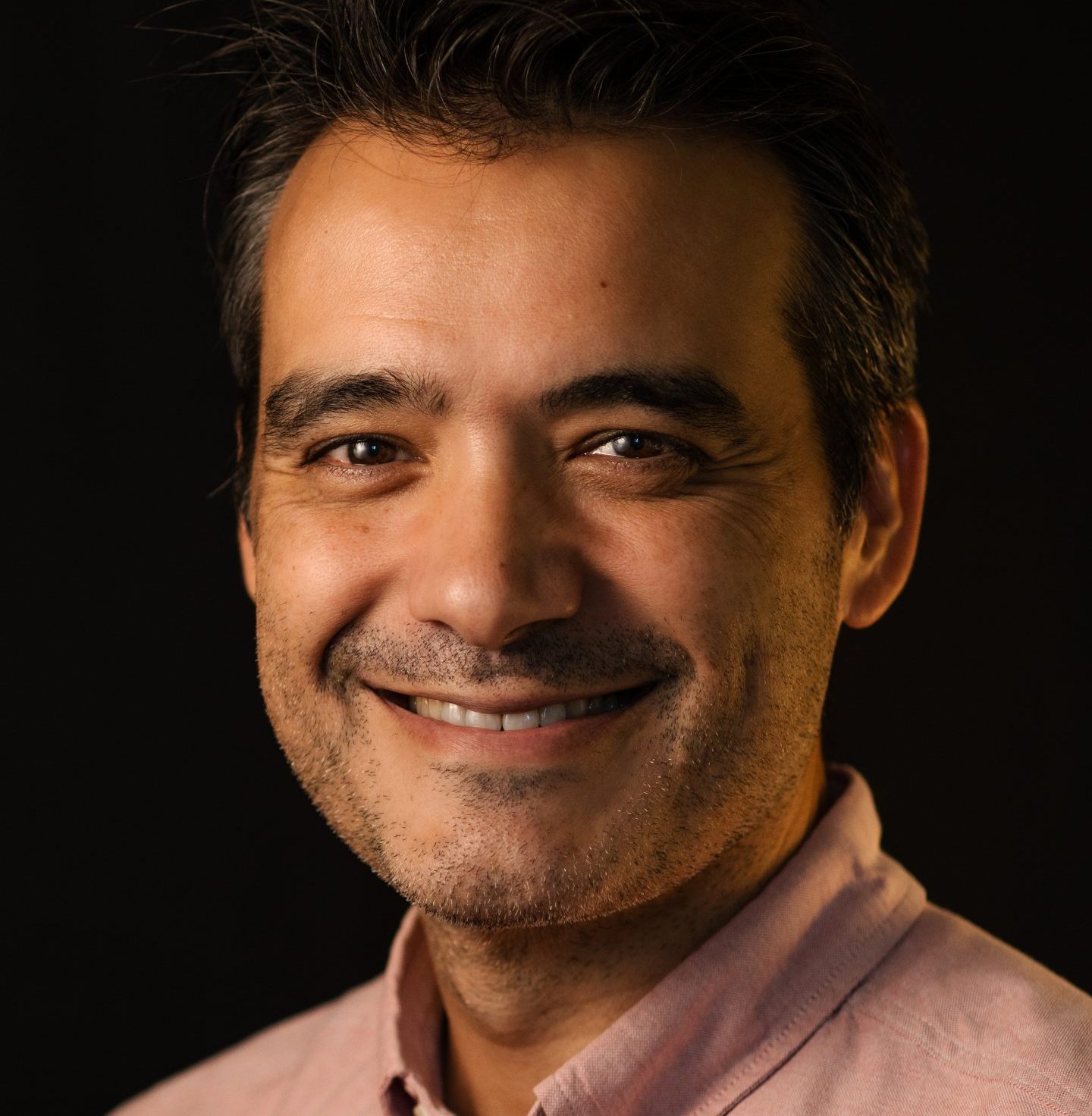 Jorge Navarro Dols
Hosting Bar&Co
Founder of TOB (Thinking Outside the Bottle), a strategic marketing consultancy in gastronomy. His professional experience has always been linked to food and beverage multinationals, creating departments from scratch: trade marketing, innovation and intrapreneurship departments for more disruptive approaches.
For several years he has been an associate professor at the Basque Culinary Center, at Deusto Business School and at the Burgundy School of Business (Dijon, France).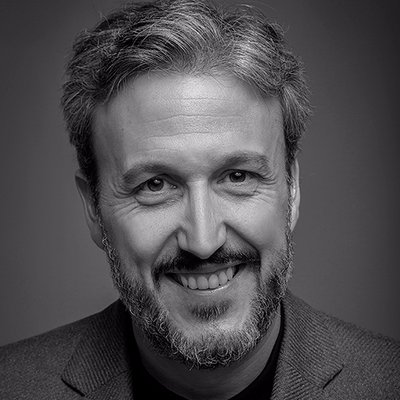 Diego Coquillat
Hosting Agenda Digital & Marketing
Researcher of the digital and technological transformation process in restaurants. Professor at the Basque Culinary Center and other universities and institutions. Director of the digital newspaper DiegoCoquillat.com and the Diego Coquillat School. Creator of The Best Digital Restaurants awards.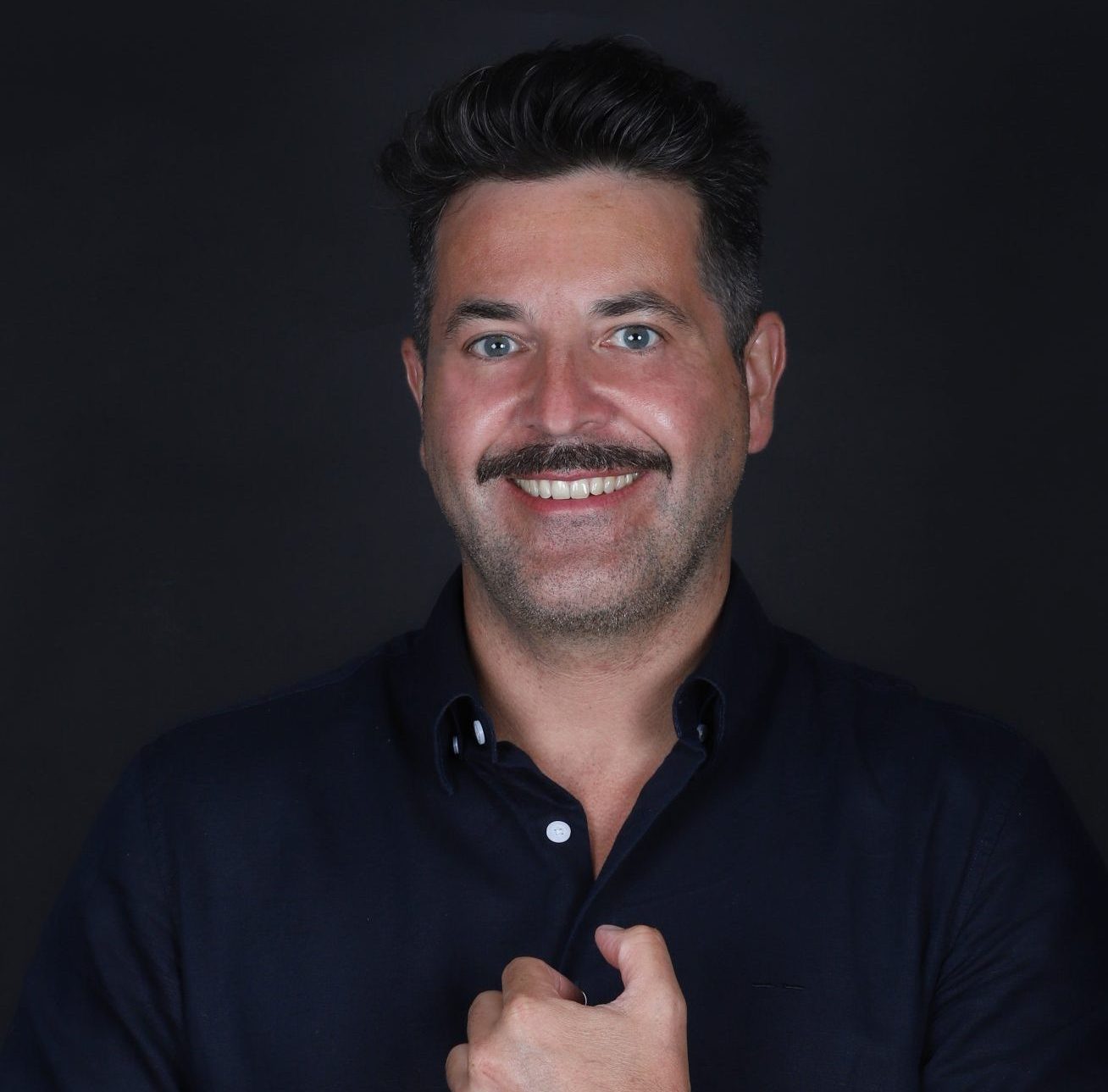 Iván Cotado
Hosting Design & Experience
Corporate Interior Designer, teacher, lecturer and blogger. National Hostelco Awards 2018 for the best hospitality interior design project and German Design Award 2020 in Excellent Architecture category.
He has published Un Lustro de Hinteriorismo, reviewed by some as "the bible of interior design", and in 2022 they founded the Escuela de INteriorismo EStratégico, in which more than 200 students have been trained in the last half year.
At the head of the studio of INteriorismo EStratégico® Iván Cotado Diseño de Interiores since 2005.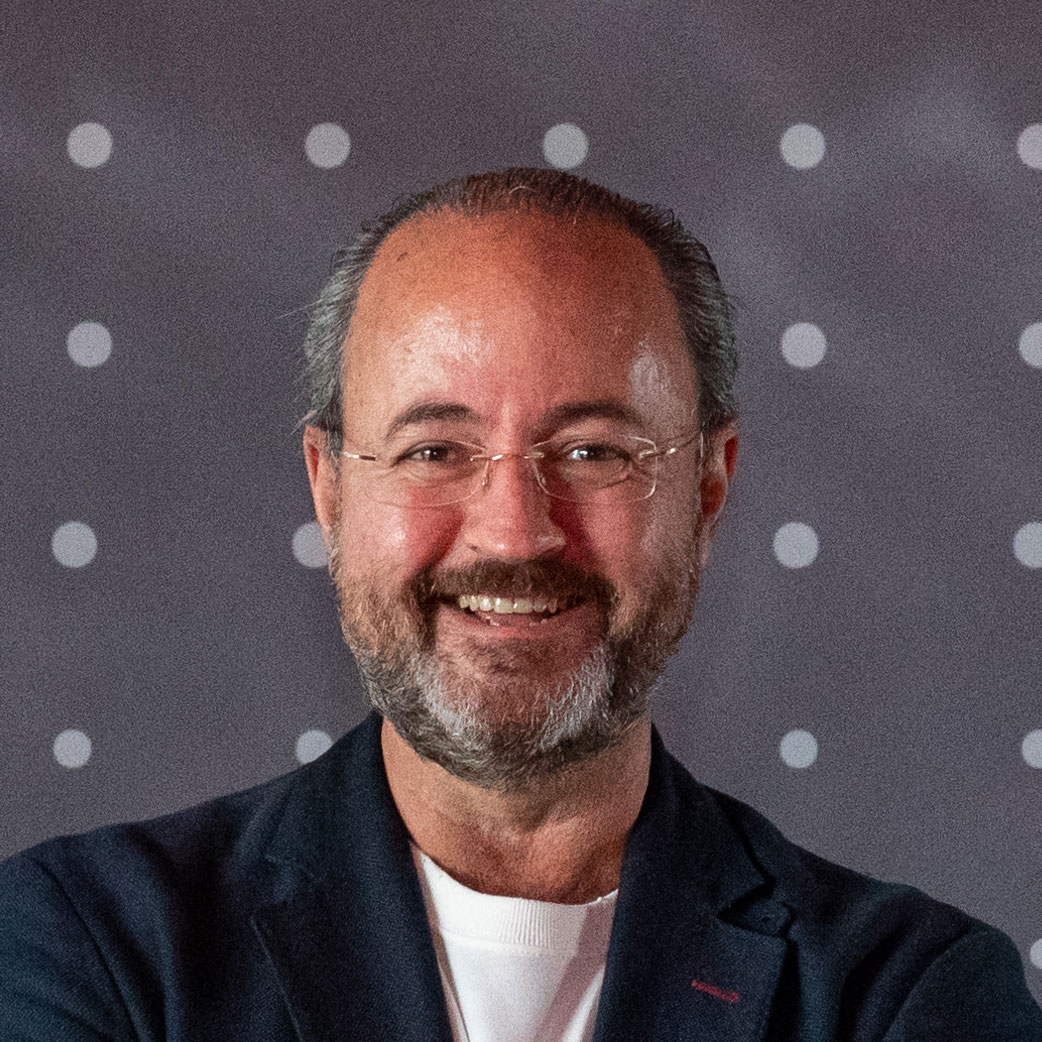 Octavio Llamas
Hosting CEO's Summit
Octavio Llamas is possibly one of the faces with the greatest knowledge, recognition and expertise of the hospitality market in Spain, and specifically of organised commercial catering. With more than 25 years in the sector and having held positions such as CEO and President of Autogrill Iberia, President of Catering Brands, Vice President of Hostelería de España, President of the Horeca Committee of AECOC and member of the board of directors of the CEOE.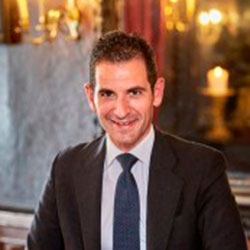 Abel Valverde
Hosting Dirección y Gestión de Sala
Abel Valverde has been the Room Director of the Santceloni Restaurant in recent years. F&B advisor to the Nh group and currently developing new Gastronomic concepts. Trained in Gerona (Casino Castillo de Peralada and Hotel Santa Marta de Lloret de Mar), Great Britain (Hotel Hambleton Hall, in Oackham) and in Can Fabes (1998-2001), from where he made the leap to Santceloni. Discretion, cordiality, perfect command of the service and encyclopedic knowledge of cheese.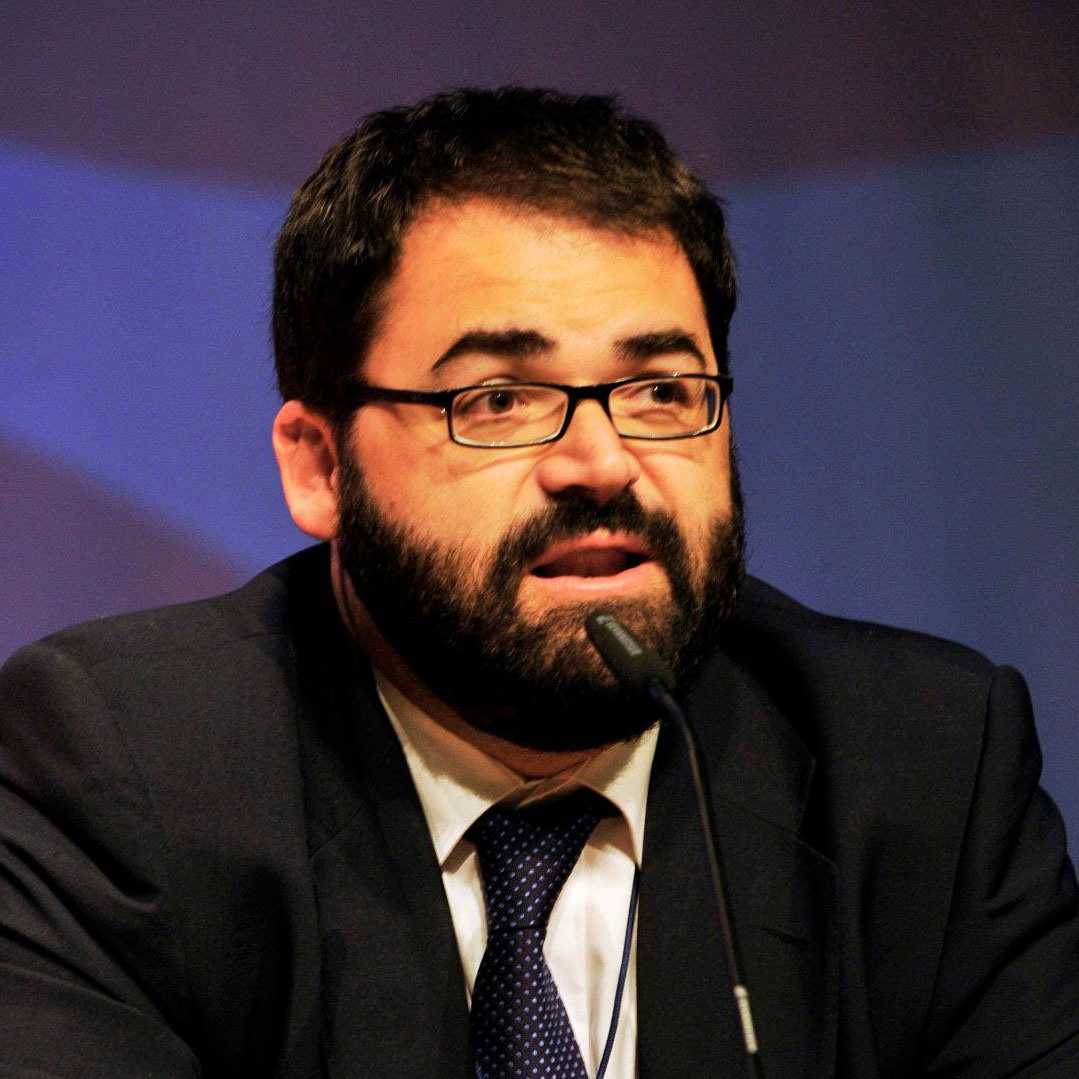 Eduardo Serrano
Hosting F&B Summit
Since 2003 he has chaired AIDABE (formerly AEDABE) – Asociación Iberomericana de Directores de Alimentos y Bebidas – Jefaturas Ejecutivas de Cocina (Ibero-American Association of Food and Beverage Managers – Executive Chefs). He combines this activity with the management of ESM y Asociados, one of the leading consultancy firms in LATAM for tourist destinations, hotels and catering companies, as well as teaching, particularly his work as Coordinator of the Master in Food & Beverage Management at the Basque Culinary Center and the Official Master in Hotel Management at the UCAM.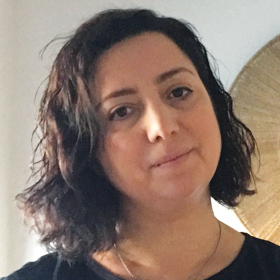 Vanessa Valverde
Hosting European Congress on Law and Gastronomy
With a degree in Journalism from the Complutense University of Madrid, Vanessa Valverde has spent a large part of her professional career in the field of economic information on health and dependency care. A member of the editorial team of Alimarket Sanidad y Dependencia since its inception in 2003, Vanessa Valverde takes over the management of the health and social headline of Alimarket Publications in October 2018.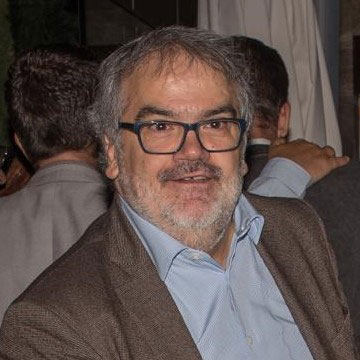 Pedro Ureña
Hosting Bakery & Business
Director of Projects and Solutions A LA CARTA.
Expert in Integral Communication and Marketing
Gastronomic Dynamizer with Actions and Strategies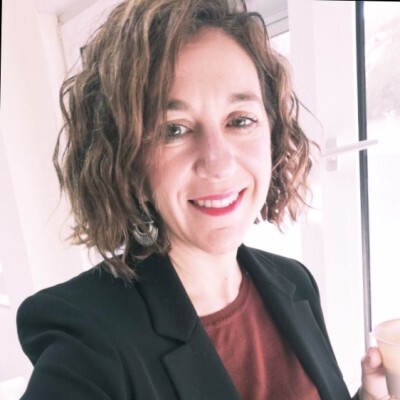 Beatriz Martín
Hosting People, Product, Planet
Beatriz is a biologist, master in environmental management, master in senior management in policy and strategy of tourism destinations of the UNWTO and specialized in gastronomic tourism with the Basque Culinary Center. She has 20 years of experience in planning, design, evaluation and implementation of tourism projects with emphasis on sustainability, both in Spain and in Europe and Latin America, where she has lived for more than 15 years. She currently works as a senior consultant at Daleph, where she is part of the management team of the Tourism Sustainability Plan for the Pla de Mallorca.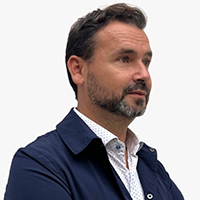 Juan Fernández
Hosting Restaurant Management & Smart Kitchens
Business management specialist, trainer and speaker with more than 25 years of experience in the hospitality industry. In 2011 he founded Gesho consulting de Hostelería, addressing the creation of more than 70 hospitality projects in Valencia, Madrid and Barcelona. He combines this activity as a trainer and speaker, giving from hospitality management modules to lectures on business entrepreneurship for Parque Tecnológico de Valencia and Escuela de Hostelería y Turismo de Castellón and Cámara de Comercio de Valencia.