Restaurant Trends, by Marcas de Restauración
Marcas de Restauración celebrates the XIV edition of Restaurant Trends, the annual meeting of managers of organized catering in Spain, in the framework of the HIP – Horeca Professional Expo on March 8, 2023.
The largest organized catering forum in our country
Organized by Marcas de Restauración, the objective of the event is to bring together annually the CEOs and Marketing Directors of the most important companies in the sector. Throughout its history, it has become one of the most important national meetings of the restaurant industry, reinventing itself each time with new proposals that are in line with the modern and innovative spirit of Restaurant Brands.
The industry resists and pushes forward, overcoming every day economic, health and geopolitical contingencies.
At Restaurant Trends we want to help the sector to achieve better results, momentum and economic growth through innovation, concern for the people who are part of the brands and commitments to quality, sustainability, health and equipment.
We will analyze the latest trends so that you can apply them to your business, you will learn about the most relevant data analysis in the sector, how to achieve the desired digitalization, how brand ambassadors and influencers are. All topics that together make the Restaurant Trends experience a must-attend event.
About Marcas de Restauración
Marcas de Restauración is a national business association that represents the branded catering sector, or organized catering, an activity that serves millions of people every day. The Association brings together the main restaurant chains in the country and is currently made up of 46 companies that group 149 brands and more than 6,000 establishments, which generate an annual turnover of more than 7,000 M€. Branded Catering in 2019 reached a market share of 26.8% of the sector's total sales.
Associates: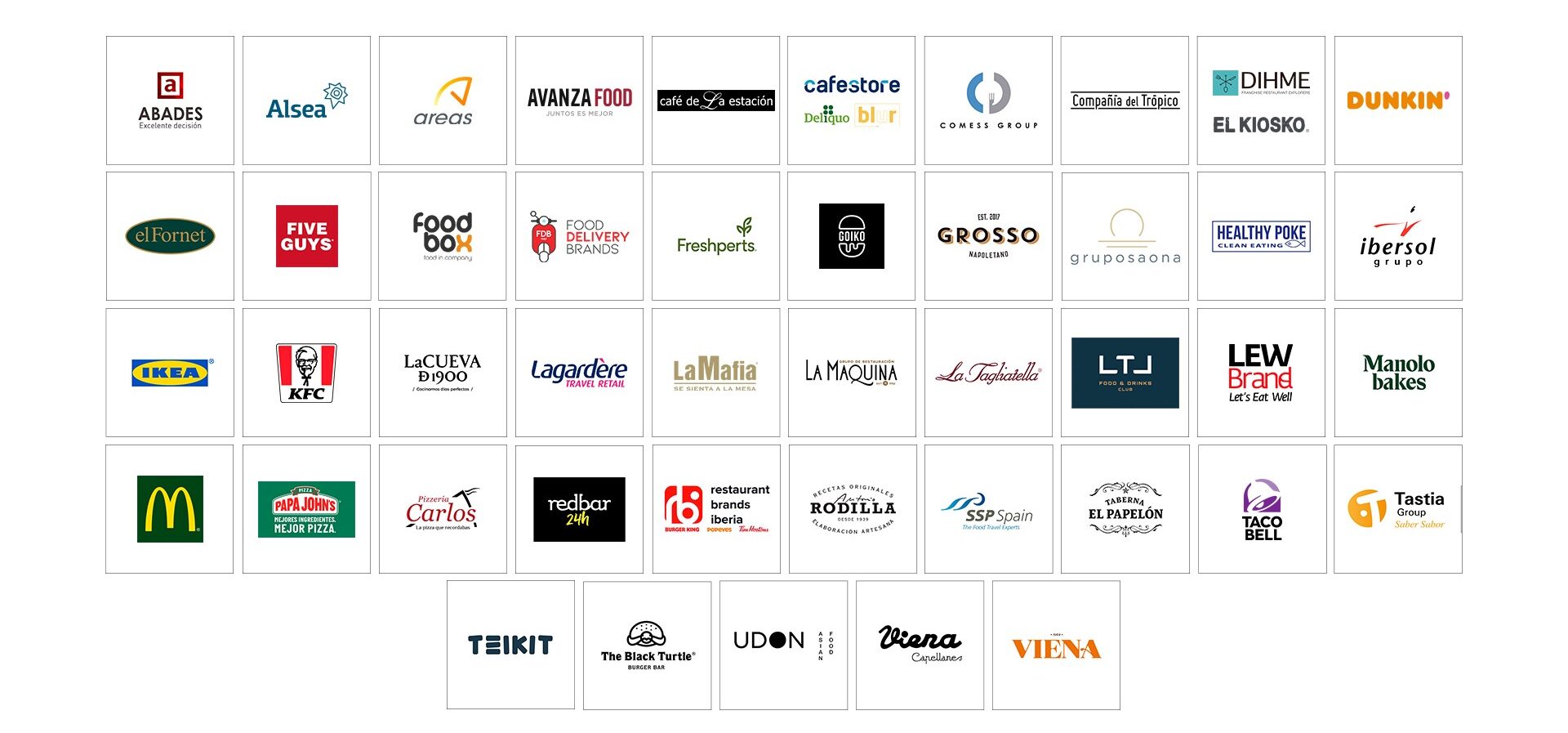 Sponsors: