The VIP Room 
Powered by: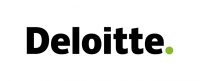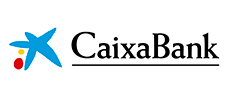 The VIP Room by Deloitte is an exclusive meeting organized by Deloitte on digital transformation, innovation, industry disruption, new tourism distribution models, operations, investment and strategy for hotel chains and independent accommodations.
5 strategic areas
This summit will revolve around 5 strategic areas to face the new challenges of the industry:
the importance of leadership in the industry as the key to Spain's strategic transformation, which has been focusing for years on shifting from volume to quality, and now is the great opportunity to invest in the long term, modernizing the fabric and relaunching Spain as number one in tourism competitiveness with a "hypercompetitive" model focused on attracting and retaining higher quality tourism;
the management of people as the industry's main asset within the regulatory framework;
the analysis of the investment made in many of our country's tourist destinations and assets in recent months -and planned- by investors, operators and hotel groups in their assets with the aim of repositioning them, raising the quality of tourist demand with projects that, in addition, have a driving and multiplying impact on the industry;
digital transformation and the intensive use of technology as a strength and opportunity for organizations, and sustainability linked to the SDGs.
sustainability linked to the SDGs.
The investment board
The European hotel investment market has experienced a long period of growth and liquidity from 2012 to February 2020. The peak was reached in 2018 when it stood at 5 billion. A year later, it deflated again: 2.5 billion. And in 2020, hit by the pandemic, it went down to 1 billion… The recovery of tourism has not only reactivated the investment plans of hotel chains, but has also awakened the appetite of large investment funds to enter the sector and has even led to large business groups outside the tourism sector entering into investments, significantly changing the rules of the investment market. The experts' expectation for 2022 is to approach 4 billion in favorable conditions.
We will talk about less risky investments, in leased and well-positioned hotels in major vacation and urban destinations; value creation with investments in hotels with cash flow that investors are looking to increase over time through upgrades or repositioning; or those more opportunistic ones that go a step further in risk, as properties tend to need significant rehabilitation; and the change of use to other residential segments, such as coliving, student residences, or senior living.