F&B Summit 
Powered by: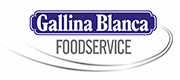 From F&B Summit, we identify Digitalization, Talent Management and Sustainability, as the three main elements of concern but also of opportunity, for A&B / F&B Management in hospitality environments. By 2023 we want to move "from words to deeds", from the strategic to the operational level, addressing these strategic challenges from as practical a perspective as possible.
Technologies: It is always interesting to know what will happen in the future, so we want to start the Summit knowing what is being done in the metaverse as well as NFT and how to apply it to foodservice, in all types of hospitality environments. What is the metaverse? Is there business for foodservice in it? What are its keys? These are some of the questions we will try to solve during this session, with practical examples and real cases.
Consumer habits: In our second space, we will approach gastronomy back and forth, but in a different way. We will delve into the expatriation processes from LATAM to Europe, from Europe to LATAM, but also to APAC. In times of great growth in the hospitality industry, and especially in the hotel sector, the saying "If the mountain does not go to Mohammed, Mohammed will go to the mountain" is a good one, but the important thing is not to say it, but how to do it.
Sustainability: In our third space, we will explore the importance of an adequate design of supply, food production and service spaces as a basis for the development of a sustainable activity from an economic, social and environmental point of view. Every castle needs a solid foundation if it is to last and have a positive impact over time. This is no different in the field of F&B.
Talent: Finally, we will analyze one of the opportunities arising from the reform of the "Regulation of the Law on Foreigners in Spain" and the opportunities it presents for companies and professionals in the sector, in order to alleviate the need for talent in Spanish companies, but also for students and professionals, especially from LATAM, who want to develop part or all of their career in Spain. We will also talk about the experience of managing the recruitment in origin of large contingents of professionals. Windows of opportunity, in the face of the enormous complexity of recruiting and retaining professionals with vocation, trained and motivated.
Co-organized with: