CEO's Summit
Powered by: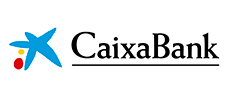 Get to know the thoughts, expectations and strategies of the most relevant executives in Spain and anticipate the contingencies of 2023.
CEO'S summit will analyze the different perspectives for the year 2023, mainly those related to the increase in turnover at each point of sale and how the growth of companies behaves with respect to the previous year.
We will learn what is happening with product costs and how this situation is being managed and addressed so that it does not have a negative impact on profitability. We will discuss how to deal with energy costs, which are becoming increasingly important in the operating accounts, and what solutions CEOs are proposing in this regard.
Finally, we will analyze one of the concerns most frequently expressed by companies, which is how to manage and attract talent to our sector. We will learn about their thoughts and strategies in the short and medium term.