Bar & Co.
Powered by: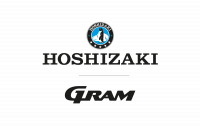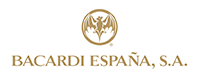 This year's proposal for Bar & Co will revolve around 360º innovation in the beverage market. The main trends and products that are knocking on the door of being the new Best Sellers will be analyzed, always from the perspective of the HORECA channel and consumer demands.
What are the new consumption formats, which drinks are in trend, how to apply storytelling to achieve more sales, what kind of service rituals are the most expected by customers, etc. will be key topics in our conversations.
Renowned baristas, mixologists, oenologists and national beverage experts will give demonstrations and tastings to provide a premium experience and teach the importance of the experience when selling liquid experiences…
The world of cocktails in Spain is undergoing a revolution, led by bartenders, which is elevating it and making it relevant in the same way that haute cuisine arrived a couple of decades ago. Milestones such as having the number 1 Bar/Cocktail Bar in the world in our country is a fact that shows us the high level of bartenders and their importance at a global level.
In Bar & Co we will make a very close and practical tour by the hand of a selection of bartenders with cocktail bars in Spain of the latest trends in the world of bars and cocktail bars with real examples of very recognized local while we discover the products and trends that will mark what we will find in the sector in the coming years.
You will learn about the latest trends, novelties, success stories and how to communicate and sell these products in an attractive way through the menu, website, social networks, events, ecommerce, etc.
Do you want to take away inspiration and applicable knowledge for your business so that it is up to date? In this edition you will learn how to immediately apply all these trends and strategies in your business and thus reach your consumer with a proposal, both products and services, more updated and innovative.
Sorry, no posts matched your criteria.