Speaker
Alberto Rodriguez Iglesias
Position:

Sommelier, Head Waiter and Co-Owner
Company:
Restaurante En La Parra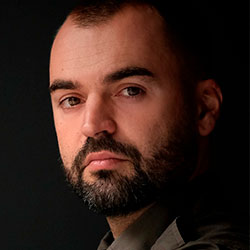 Trained in room service at the hotel school in Gijón, she specialised in the world of wine at the Spanish Tasting School in Madrid, directed by Carmen Garrobo. After various jobs abroad, he decided to extend his training at the Parador Escuela de León where, after successfully completing his training period, he worked as a waiter/summel waiter. AFTER THIS JOURNEY, HE DECIDED TO START THE RESTAURANT THAT HE NOW RUNS WITH HIS WIFE AND CHEF, ROCIO PARRA.