---
What has changed in services of excellence?
06/03/2023
15:40 - 16:20

Comparte esta sesión:
Nowadays, the customer's mentality demands experiences that connect with their emotions.
We will share with Toni Gerez, the first Michelin Guide award-winning Chef de Sala, and expert trainers on how to design a service of excellence that requires great sensitivity and vision of detail.
In collaboration with:
Toni Gerez Dieguez
Head Waiter
Restaurante Castell Peralada*
Manuel Bovia del Viso
Academic Director
Escuela de Hostelería de la Cámara de Comercio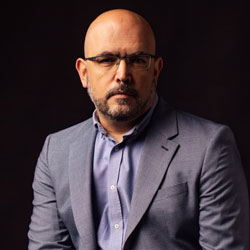 Gonzalo Parras Pastor
Associated Professor
Basque Culinary Center