---
How does the new mandatory electronic invoicing law affect the HORECA channel?
06/03/2023
17:30 - 17:50

Comparte esta sesión:
La Ley Crea y Crece establece que las grandes empresas del país deberán usar la e-factura obligatoriamente a partir del 2024. ¿Cómo deben las compañías del canal HORECA prepararse? ¿Qué beneficios tiene esta ley y la factura electrónica para las empresas? ¿Qué debemos esperar del proceso de transición?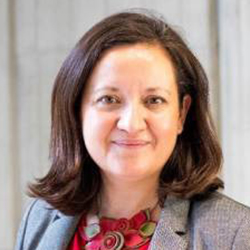 Elena Aparici
Director General for Economic Policy. Secretary of State for the Economy and Business Support.
Ministerio de Asuntos Económicos y Transformación Digital